Meet the Hamilton, NJ Dental Harmony Dentists
Dr. Jeffrey Scott and Dr. Brandon Elimanco are excited to be practicing dentistry together again in Hamilton, New Jersey. We've worked together for over 25 years in Mercer County NJ. Our story started with a meeting back in 1993 at our original location in Mercerville, NJ.  At that time, the practice was growing and required another dentist to meet the needs of the patients, which we considered our extended family. We knew from our first meeting that we would work well together to serve the needs of a wonderful community.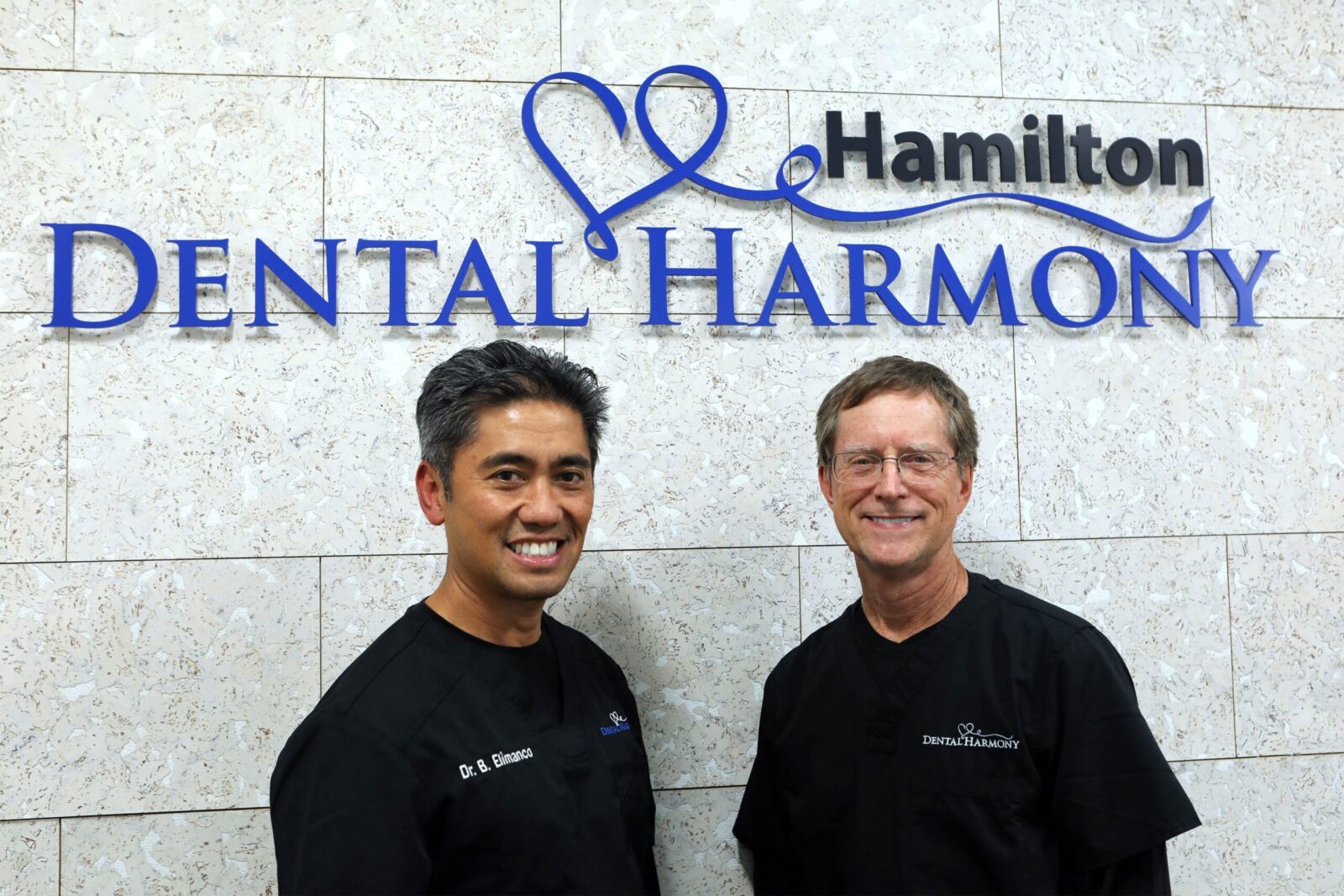 Over the years, Dr. Elimanco opened Dental Harmony in Freehold, NJ blending modern dental technology with an old-world flavor in a historic building in the center of town. Meanwhile, the original Mercerville, NJ office continued to expand, grow and transfer through several different ownerships.
In 2017, we chose to reunite as partners to start a new practice, Dental Harmony of Hamilton. Our goal was to deliver excellent personalized service that our patients have grown to expect.  Combined with an outstanding staff, we all put patients first. There is no compromise on quality when it comes to materials or equipment. We think of our staff and patients as family and the new office reflects that commitment.
At Dental Harmony of Hamilton, we value the people that we are privileged to treat. We bring decades of experience to the communities of Hamilton and Robbinsville, NJ and are passionate about creating healthy, attractive smiles. We offer comprehensive restorative, cosmetic dental care and advanced implant services for the entire family. Whether you are in need of a biannual professional cleaning, a subtle enhancement or a full smile makeover, Dental Harmony of Hamilton is committed to fulfilling your dental needs.
Learn more about Dr. Brandon Elimanco on his LinkedIn page…